Bicycle frames come in different shapes and sizes as a means to provide a comfortable ride for a particular user. As a way to incorporate practicality into bike building, manufacturers developed frames for both men and women. Traditionally, a frame for a man has a high crossbar between the wheels, whereas women bikes were built with drop down frames.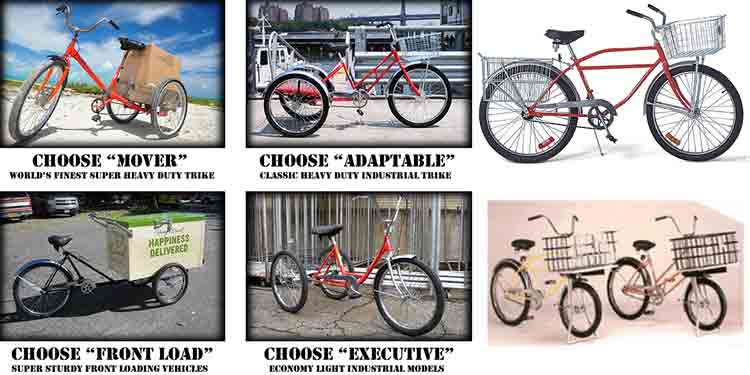 There are two popular reasons for why drop down frames were designed for women. First, when women started riding bicycles they primarily wore dresses. Getting on a bike with a high crossbar is hard when a person is wearing a long dress. The second reason deals with sexual implications because the way in which a woman would have to mount a man's bike.
Since the late 1800s, riding styles and riding culture has changed. No longer are drop down frames designed for women. A drop down frame bicycle is perfect for those who have difficulty getting on and off other bikes.
Cargo Bikes
When shopping for a new bicycle, it is important to get a bike that fits your unique riding habits. Do not buy something that is flashy or on-sale unless it is the right bike for your needs. Before making a purchase, consider non-traditional bicycle styles like three wheeled bikes and cargo bikes.
Related Reading: