In early July, 2012, the department of transportation, headed by Janette Kahn, Gale Brewer, and Jessica Lapping, announced that the DOT would be expanding their safety efforts when it comes to commercial biking. In order to improve safety, the DOT reached out to local businesses within four boroughs (all except Staten Island). The outreach lasted from July 2012 through until March of 2013. The program sent representatives of the DOT to stores in each borough. Workers went door-to-door, discussing biking policies with restaurants and businesses that use cyclists.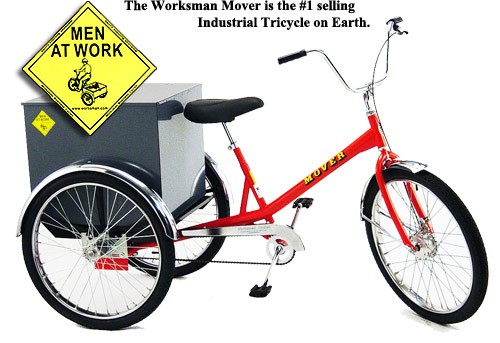 The purpose of these visit were two-fold. First, the DOT tried to make sure that all businesses knew about current laws that protect cyclists. They provided safety information, which consisted of proper safety equipment (helmets, reflective gear, and lights). Each of the employees was responsible for providing informational packets that detailed laws in multiple languages.
In the packets, you can find information on:
Proper ID cards
Vest inserts
Bike plates
And how to maintain cyclist rosters
The information session also covered fines that would be in place if laws and safety procedures were not followed. The fines are designed to make biking in New York City substantially safer for riders, pedestrians, and drivers.
The second reason the DOT visited all these businesses were to figure out how to make laws better and clearer. Consistently, the DOT looks for ways to protect all the people sharing roads, and this is only possible by communicating with local businesses. Updates to laws are continually made based off the findings in these information sessions.
During this time, DOT workers visited a total of 4,092 shops in four boroughs.
Manhattan 2891
Brooklyn 547
Queens 370
Bronx 284
Staten Island was not included in this round of visits
The laws on the book, as of recently, keep those using cargo bikes safe and protected. With each passing year, laws are getting strong and better, and so more and more companies are turning to cargo bikes to help business. Cargo bikes allow for quick, cheap, and easy delivery. It also helps to keep delivery boys and girls fit and healthy (biking is a much better alternative to driving on congested city streets).
Cargo Bikes
Consider adding cargo bikes to your business, but be sure to read up and follow all the rules set in place by the NYC DOT.
Related Reading
Worst Cities for biking

If you are interested in learning more about biking in cities or cargo bikes, it is best to contact a local shop in the area with questions. Biking through cities is an excellent way to save cash, be environmentally conscience, and stay fit. It is important to advocate for save bike lanes, in order to save lives.