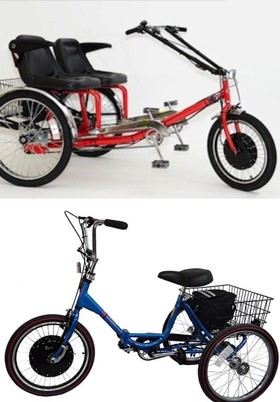 Companies will usually build their products overseas to keep manufacturing cost low. Unfortunately, the lower prices will come with some downsides. We are proud to be able to say that all our bikes are designed and built in the United States of America. You should consider buying American made because:
Keeping money in the United States helps to stimulate the overall US economy. Money is collected by the government when they tax the product, and also the employees making the product are being paid in US dollars.
It may not seem it, but building Stateside helps to reduce our overall carbon footprint. Shopping for American made products can help the environment. Shipping heavy gear halfway around the world eats up many fossil fuels. Our country also has a high standard for carbon emissions for US manufacturers, so factories pollute much less than in other regions of the world.
Our country also has high safety standards for manufactured products. Some countries do not closely monitor the quality of products being shipped out. When you shop at Worksman, you can rely on the high quality and safety of our building methods.
We make cargo bikes and adult tricycles for sale throughout the United States. All our bikes are proudly designed and built right here in the U.S.A.