Three-wheeled bicycles for adults are growing in popularity throughout the United States as a result of their stability, ability to climb hills, handling, and storage capacity. Often referred to as a trike, these bikes are easy to ride while commuting in urban spaces. These bikes are created in different designs, styles, and sizes, so the perfect bike for you is out there.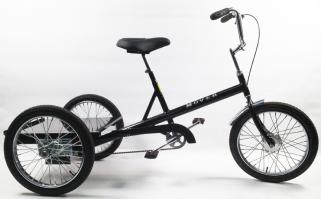 A three-wheeled bike is the most stable bike available for purchase. By having two wheels at the back of the bike, there is no need for balancing. City riding requires frequent stops and starts. It is easy to do this on a trike because of the ability to easily balance oneself.
A cargo bike can easily have a basket placed between the two wheels. The space between the wheels is larger than the space available on the handlebars of a bike. Also, it is much easier to ride when keeping the basket behind you.
The cost of this bike is about the cost of traditional two-wheeled bike. People often think that a trike will be expensive and that is not the case. If you are interested in purchasing a three-wheeled bike, it is affordable. You should strongly consider buying three wheeled bicycles for adults.
Related Reading: