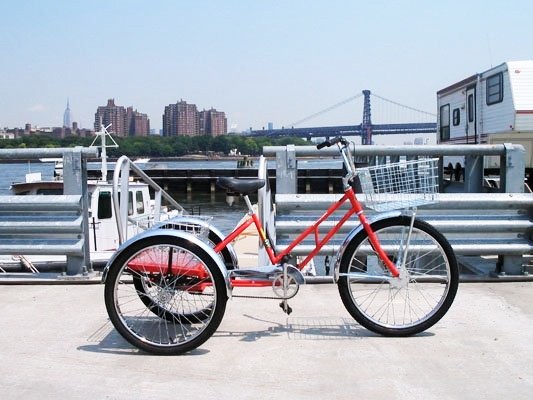 Gears on a bicycle determine the type of activities you can use your bicycle for. People use bicycles for a wide array of purposes, and their gear choices must fit the needs of exact riding styles. For cyclists interested in hauling or transporting a large amount of weight, cargo bikes are the best available option. The gears and entire set up of the cargo bike allow for deliveries to be made efficiently.
Picking a gear set up for a cargo bike will depend upon a number of factors. First, you will want to analyze a few key variables:
The size, weight, and strength, of a rider.
Rider endurance and prosed distances traveled.
Projected weight of items to be transported
Terrain steepness, type, and surface of roads.
Essentially, to operate a bicycle only one gear is required. The additional number of gears just allows a rider to create more torque; a rider can climb a hill more without exerting a tremendous deal of force. When purchasing gears, it is always prudent to remember that more does not mean better. Having the correct amount of low and high gears will provide a bike with the best operation outputs.
Most cargo bikes have a variety of selectable gear ratios. To accelerate, climb hills, pull heavy loads, or reduce wind drag a low gear setting is preferable to moderate pedaling effort. When purchasing a cargo bike, it is important to ensure that the bike has low gear ratios, as most of the work is only accomplished in a low gear setting.
Cargo Bike
A person can move the most weight when riding at slow speeds in a low gear ratio. So, how low should a cargo bike's gears be? For loads up to 250 pounds, it is recommended that a gear no higher than twenty gear inches should be installed. For even larger loads, the lowest gear should be even smaller. Low gears translate to slow speeds. If timing and speed is a factor, a rider must be aware of this relationship. A bike with an overall gear ratio of 12 inches, pedaled at around 80 rpm will only be able travel at 3-4 mph per hour, which is a slower pace than the average walking speed of a pedestrian. For a cargo bike rider, traveling towards a deliver destination, speed may be an issue and an extremely low gear may not be the best option for a cargo bike.
Related Reading:
Choosing the Best Cargo Bike for Your Needs

Once you decide that you want a cargo bike, you now must start to think about what type of bike you will buy. Buyer's guides can help individuals to narrow down their options and to understand what kind of bikes and trikes fit their riding demands.