In NYC, bikes are revolutionizing the way that people travel and transport goods. Due to a heightened focus on green initiatives, bikes are used more commonly throughout the city as a primary method of transportation. Cargo bikes are affordable, quick, and extremely efficient at delivering goods. Businesses have begun to enlist commercial bicyclists as a new delivery service. In order to keep these workers safe, the city has mandated codes and rules that each rider has to abide by.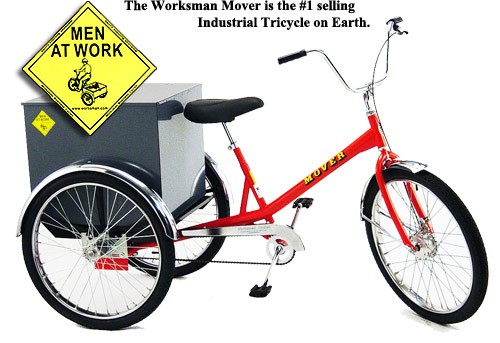 Commercial Safety Course:
Commercial bicyclists are required to take an essential course on commercial biking in order to become registered. This course helps to inform potential cargo bikes about the necessary equipment needed for biking and the rules of biking in a major metropolitan area.
Businesses:
All businesses that employ commercial bicyclist must posses and post the standard commercial bicyclist safety poster in an area that is highly visible. Additionally, these posters should be available in a multitude of popular languages.
In addition to posters, businesses with cargo bikes must have an updated roster of each commercial bicyclist that is employed. The roster should include: bicyclist name, address, date of employment, and proof that the commercial bike safety course has been completed.
Businesses are also required to properly outfit each cargo bike and bicyclist. Each cyclist should be wearing reflective apparel with the business name and number displayed on the back. Cyclists should also be properly equipped with a suitable, functioning helmet and a business identification card. As for the cargo bike, each bike should be affixed with an audible device, a headlight, functional brakes, wheel reflectors, and a business licenses sign attached to the rear of the bike.
Cargo Bikes
All cargo bikes are prohibited from any travel on sidewalks or other non-designated biking area. Bikers must stay in designated bike lanes, whether protected or not. If a commercial bicyclist fails to comply with such ordinances, they are subject to fines mandated by the city's department of transportation. Keeping safe, and following commercial biking rules is the number one way to keep cargo bike transportation efficient, and productive. There is such a high risk for human injury when mixing bikes with automobile traffic and it is of the utmost importance to keep accidents at a minimum. By biking, carbon emission from automobiles is mitigated. To encourage more businesses to adopt commercial bikers as a viable business venture, it must be a known that biking is a safe method of transport.
Related Reading
Worst Cities for biking

Transit is difficult for any rider on a cargo bike. In cities that have better infrastructure, cargo bikes can weave through the city at an efficient pace, but in cities like Memphis, these bikes have no protected roads or lanes.