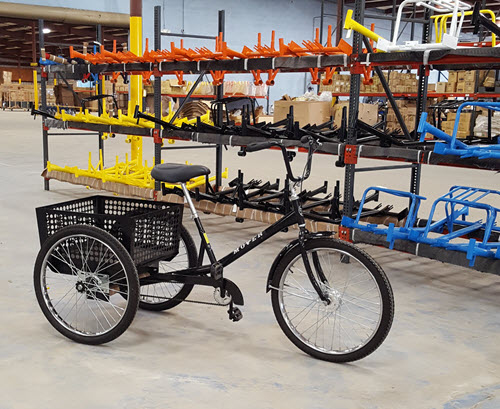 There are many different types of cargo bike frames on the market and each variation is made out of a unique material. When shopping for a bicycle, it is important to understand the different types of bike frame materials and their applications.
There are many factors that determine which frame material is appropriate for a given application. Style of riding, weight, and terrain all play a role into selecting a suitable frame material.
Carbon, high tensile steel frames are the most commonly used materials for bike frames because they are strong, durable, and corrosion resistant. Steel frames are used a lot in the manufacturing of cargo bikes because of their strength.
If you are looking for a lighter option, chromoly is considered a lighter, stronger version of steel. This frame delivers a bicycle that is notably lighter than steel, but just as strong. Cargo bikes are also made out of chromoly because they last over the years.
The lightest frame on the market is carbon fiber, which is a product made out of a bundle of continuous carbon fibers, bound together by glue.  Carbon fiber is extremely light, and makes traveling by bicycle a much more efficient task.
If you are interested in learning more about cargo bikes, and the different types of frames on the market, contact a local professional for more info.