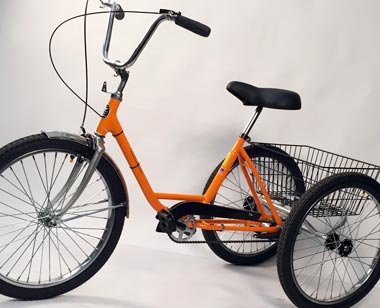 When purchasing a braking system for a cargo bike, there are many different options. Although there are different types and companies, there are only three primary brake systems built for bikes. This includes spoon, duck, and rim brakes. Knowing the fundamental differences between these three braking systems can allow you to get cargo bikes that a better equipped for your environment and riding style.
Rim brake are the most common brake systems used in the modern world. Friction pads at clamped onto the rim of a wheel when the brake is hit. These brakes are cheap, lightweight, and easy to repair. They do not work well in wet weather, like snow or rain.
Spoon brakes are almost obsolete in the United States of America. You maybe find models in some developing countries, but that is usually no longer the case. As a result of the creation and spread of pneumatic tires, this braking style became impractical.
The duck brake was invented at the turn of the 1900s, and it is still used today. Simply put, the system is operated by connecting a lever to two twin friction rollers. When the lever is not engaged a tension spring keeps rollers off the tire.
Getting the right brakes for your cargo bikes is important, so it is important to invest time and money getting the right set. Riding cargo bicycles with improper brakes can be difficult.