It is always important for companies to save money where they can. The most creative of these companies are usually the ones who are able to stay in business for long periods of time. More and more, with new laws and public acceptance, bicycles are able to help save you and your business: among many other benefits. By acquiring different types of bikes, or by offering incentives for employees buying their own bikes, a company can creatively save money.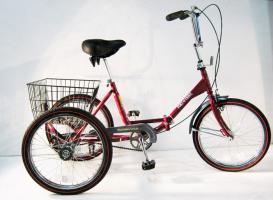 cargo bike
City and townships are starting to add bicycle lanes that make traveling the city by bike easy, safe, and quick. As more and more bike lanes are put in, it becomes practical to use them to make local deliveries and pickups. Traditionally, companies had to buy expensive car/trucks that required maintenance and gas. This is an expenditure that companies can do without. For a fair price, you can acquire different types of cargo bikes that are custom built to suit your company and riders. Customization is possible with cargo bike companies, so talk to a local shop about your best options.
Besides buying cargo bikes for employees to use, which help save more than just car money, you can offer other incentives for your workers. Some companies are trying to encourage their workers to live a healthy life style. Some companies provide workers with healthy food options at the work place, and some other companies provide rental bikes for employees to use. By providing rental bikes, you are encouraging that your workers ride bikes to pick up lunch or run errands rather than driving their car or taking public transportation. Your employee will get out into the fresh air and will be exercising.
There are some companies who give their workers bonuses or cover the cost of a bike, if the employee rides the bike to work. Although this will cost a little money to an employer upfront, the healthy life style will ultimately drive down health insurance costs. Keeping an active staff will also keep your employees healthy, and so they will take less sick days.
There are a lot of different ways that bikes can help your company save money and grow. Is it becoming commonplace to see people commuting to and from work, as well as seeing people transporting gear for work. Become part of the growing revolution and save money, the planet, and your health.
Related Reading: