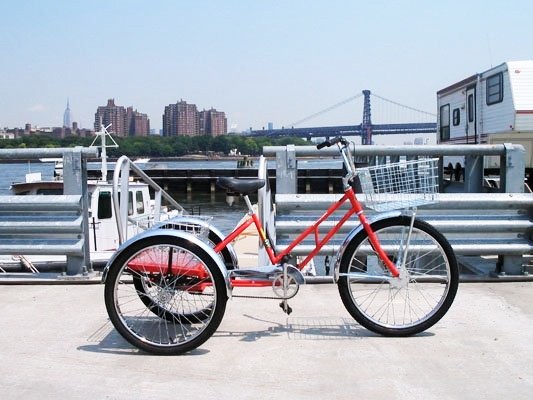 Have you ever ridden and adult three wheeler? IF you have not then you might not believe me when I tell you how much fun they are. For those who do not know how to bike, who can ride anymore, or simply can't ride as well, then an adult three wheeler is just for you. For grandparent who want to go for the family bike ride, but can't ride a bike, you could use an adult three wheeler. Adult three wheelers are heavy duty bikes that won't break, and are extremely hard to tip. On the other side they look really great, and even better they are super easy to navigate. I remember my first time on an adult three wheeler was great. I can ride a bike, and in fact I love it, but I never turn down an opportunity to ride a new type of bike. I have even ridden the won where you are almost completely reclined. Check out an adult three wheeler today.
The two names are synonymous with each other. When something is made here in the good old United States then you know you can trust that product. American made goods are made with the hands of hardworking and dedicated Americans. American made bicycles are some of the best bikes you can get. That isn't to say that only American made bicycles are heavy duty bikes, because that is not the case. There are a few German and Swiss companies who make very intense bikes, but American made bicycles are right on par with them. When you go to Toys 'r' Us you don't see American made bicycles. You see a lot of products that were manufactured in China, Indonesia, or India. Bikes get made in those countries so that companies can make a profit. What I mean to say is that certain companies use inferior material, inferior factories, and even inferior workers to make their products. American made Bicycles do not get made like that, because in fact the are heavy duty bikes.
Cargo Bikes
If you are transporting a heavy freight on average, the bike can be outfitted with an electric motor to help on the tough uphill. This allows for the user of the bike to conserve energy, which allows them to do more work. Regardless of the amount of wheels, cargo bikes are great for businesses and families.